Long Tail Pro vs SEMrush – Which One .. Or Both?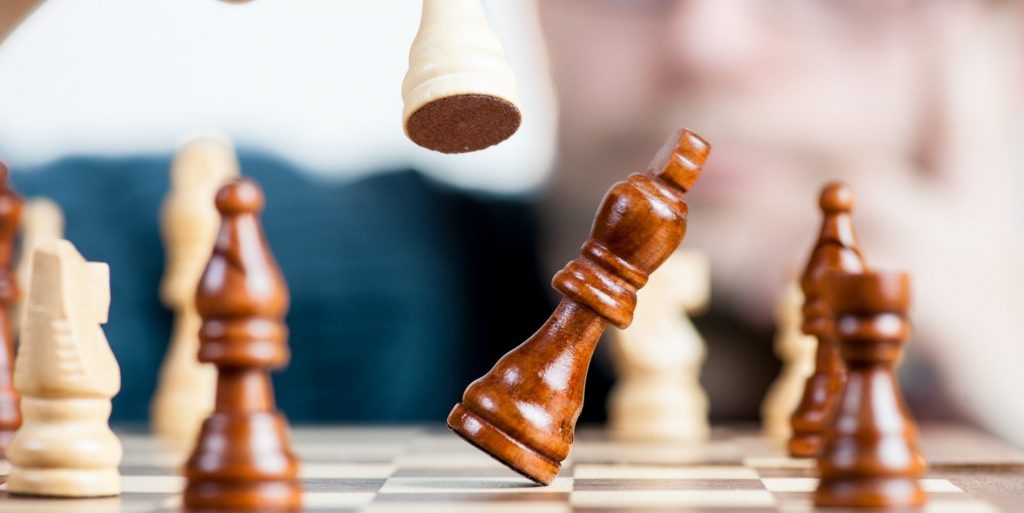 Building and running a successful website means that you must have the tools necessary to maintain and build your site on a constant basis to keep bringing in visitors.  Two popular research tools commonly used for this research are Long Tail Pro and SEMrush.
Both Long Tail Pro and SEMrush are very capable tools but they have two different goals.  Long Tail Pro is a keyword that specializes in everything around niche long tail keywords and it does an amazing job at it.  SEMrush is an all-in-one SEO tool that gives you unequaled insight into competitor's website traffic sources and backlinks.  The right tool may depend on how busy your site is and your budget.  Ideally having both tools would give you the best toolset.
Read along and I'll give you where each of these tools excels and give you an honest comparison of how these tools compare (when they have similar functionality) as well as give you an idea of which is the right one for you.
What is Long Tail Pro?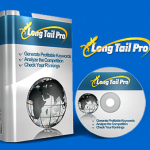 Long Tail Pro is a keyword tool originally written in 2011 and it's been getting better since.  It is a cloud-based tool that puts the power of any device that can access the internet.
The primary goal behind Long Tail Pro (or LTP it's called for short) is to help you find those niche long tail keywords that have low competition and reasonable search volume. Get a bunch of these, and a newer site can pull some traffic and get the ball rolling.
Long Tail Pro is great at both at finding long tail keywords and being a reasonably priced tool.  Plans start at $25 per month with the Long Tail Pro Starter plan.  It allows up to 800 searches per 24 hours and tracking up to 30 keywords in the rank tracker.
If you are building up a newer site and don't have a ton of money to throw around, this is undoubtedly the better choice for you.
What is SEMrush?

SEMrush is an all-in-one SEO tool that aims to help the budding webmaster with everything from keyword research to full competitor analysis.
These are the features that SEMrush offers:
Keyword research analysis tool
Backlink tracking
Technical SEO Audit on websites
Breakdown of website traffic sources such as organic and paid
Advanced competitor analysis
SEMrush keyword search tool starts at $99 per month.  The competitor analysis is quite comprehensive with SEMrush although the price tag is a little steep.  Normally SEMrush is more common among the more-established websites.
How are Long Tail Pro and SEMrush Similar?
While these keyword and domain tools have different overall goals, they have many overlapping areas:
Keyword Research
Both of these tools have strong keyword research tools which aim to give the user an idea of the volume and competition for a given keyword
Put in keyword to get a list of related keywords and their relative difficulty and estimated volume
Import and export keywords
Filter keyword search results
SERP analysis on keywords of page 1 website results
While both tools do provide keyword research, the expected goal of the users are a little different which I will go into in the differences section below.
Competitor Analysis
In competitor analysis, both tools have roughly the same goal.  When you do analysis of the competition, you are looking to find out many things about other ranking sites:
Keywords the sites rank for, especially top 10 ranking keywords
Traffic sources such as organic and paid traffic
Geographic distribution of traffic – where are the users physically located
Pages that receive the most traffic
While they both provide analysis, the amount and quality of the analysis is where you see a difference between these tools.
How are Long Tail Pro and SEMrush Different?
Now that we've looked what type of functionality you get with these tools, the next natural question is how are they different.  One is $25/month and one is $99/month so there should be a big difference.
Long Tail Keyword Research
Here is where keywords do keyword research a little differently.  Long Tail Pro is geared towards finding low competition, good-volume keyword mining.  These are typically searches under a competition score of 30 that have a search volume of 1000 searches or more a month ideally.  A site can rank for these with quite often no backlinks, so they are perfect for a new site.  These new sites just won't rank for searches where the top sites all have good, established authority.
When you search in Long Tail Pro (also known as LTP), you see search results like this.  It's easy to pick out colors and the search volume is there.  The Bid column shows you how desirable the keyword ranking is from an advertising standpoint but don't lose sleep over it.

When you search in SEMrush, you'll see results like this:

With SEMrush you'll get trends, how related it is to the main keyword, estimated search volume, keyword density (ignore this column but see my pro tip below on keyword density or lack thereof), and CPC (same as Bid in LTP) for the keyword.
They both give you relatively the same info but I have to give LTP the edge here if you are brainstorming for new keywords that aren't overrun with competition.
What Keyword Info Do These Give That Really Matters?
So here's the thing.  Keywords matter and they don't.  Not many people will tell you this, but especially lately with the Google BERT update in january 2020, Google is doing semantic searches and not keyword-specific searches.  What this means is that don't focus on the keyword itself.  Absolutely don't focus on keyword density.  Those will ensure you don't rank.
Only Google really knows the exact search volume and I can tell you for terms I rank high for they rarely ever match the predicted.
So What Info Should You Pay Attention To?
If you are new, you want to look at the keyword difficulty in which Long Tail Pro is very good at that.  They base it on backlinks and such.  However, I can show you terms where I outrank sites with 10x the Domain Authority (Moz) that I have, so it's much more than that.  Google is trying to figure out who is the authority is to best answer a given searcher's question.
So no matter what tool, you need to go look at page 1 and even page 2 in Google to see the results Google thinks is best.  Look at them and ask yourself this:
Do they really answer the intent of the search?
How much authority do the sites have?
It takes more than being the best answer to get to the top, but rest assured to get there and stay there you really do have to have the most helpful content/
Pro Tip: When you find a keyword that you think you can rank for, ensure that you look at the related searches near the bottom to help determine the user intent.  When you write, write on the keyword as a topic and not specifically that keyword.  Don't put it in there too many times.  The real key is to write around that topic for the reader.  Make it the most helpful content and easy to read and you're going down the right road.
Competitor Research
Long Tail Pro
Long Tail Pro has the ability to do competitor research in two different ways.
The first way is plugging in a competitor's URL into the keyword research section and LTP will start giving you related keywords based on that competitor's page.
The second way is you can actually plug into the URL into a SERP Analysis section and get a full analysis breakdown.
SEMrush
SEMrush has the same two similar abilities to based keywords and a full SERP analysis on a competitor's url, but that's just the start.
SEMrush can be competitive analysis giving you information about traffic sources.  This one is handy as you can see where your competitor's traffic comes from, either organic or paid.  This actually makes a huge difference because then you find out which keywords or what ads they are buying.  If they are having to buy ads to keep up that's a really positive sign for your website for instance.
You get information about the top content pages, search performance, advertising performance, and even lots of info around backlink profiles.
The backlink profiles are a very strong part of what makes SEMrush what it is.  Being able to see where your competitors got their backlinks from might make it a bit easier for you to see you need to get yours from.  There's a good chance you might be able to get them from the same sites in the form of an article or a guest post.
Being able to do competition analysis is a key need of building a website.  It may seem far away when you're just trying to get 20 visitors a day but at some point it becomes extremely important.
How Much Do These Tools Cost?
Long Tail Pro starts out at $25 per month with the Long Tail Pro Starter plan.  It allows up to 800 searches per 24 hours and tracking up to 30 keywords in the rank tracker.
SEMrush starts out at $99.00 per month.
While both tools have many common things like keyword rank tracking and such, these tools are still different enough that just using them will likely make it really easy to tell which one you need.
Long Tail Pro has a $1 trial for 7 days and you can really use it quite a bit in that time.
SEMrush has a free trial which lets you use much of the service and check it out.
Once you see it first-hand, you'll definitely gravitate towards one or the other.  The key is to actually use it to help build your site.  Use the functionality and don't focus on looks or anything like that.  Focus on what you get out of it because that's exactly what a tool is for.  The one you choose should help you advance your site's visitor count.
Long Tail Pro vs SEMrush – Which is better?
I'll be honest, it's tough to really compare these tools in this way.
If you're a newer site with lower traffic and you are still establishing your authority, then you're likely not at the traffic levels where you need to leverage the tools that SEMrush comes with.  Long Tail Pro is better at finding long tail keywords and it finds them quick.  If you head over to my Long Tail Pro review you'll see from start to end doing a real niche long tail keyword search and the results were better than I would have guessed.  It's not a one-off result but I just picked keto diets as a general topic and just recorded some screenshots.   Some of the long tail keywords actually had thousands of searches a month and it shows the whole process.
If you are an established site then you likely already have a bit of authority and you can rank for some slightly bigger searches.  While LTP would help you find some mid-range searches easier, SEMrush with it's advanced toolset of competitor analysis might be of more value for you where you're not down fighting for individual keywords.
If it doubt, get both.  I myself use 3 different tools because they all excel in different ways.  I use AnswerThePublic.com to help brainstorm real searches users are doing.  To keep going you need to pull on the tools you have available and use them to their capabilities.