How To Do Keyword Research For Your Blog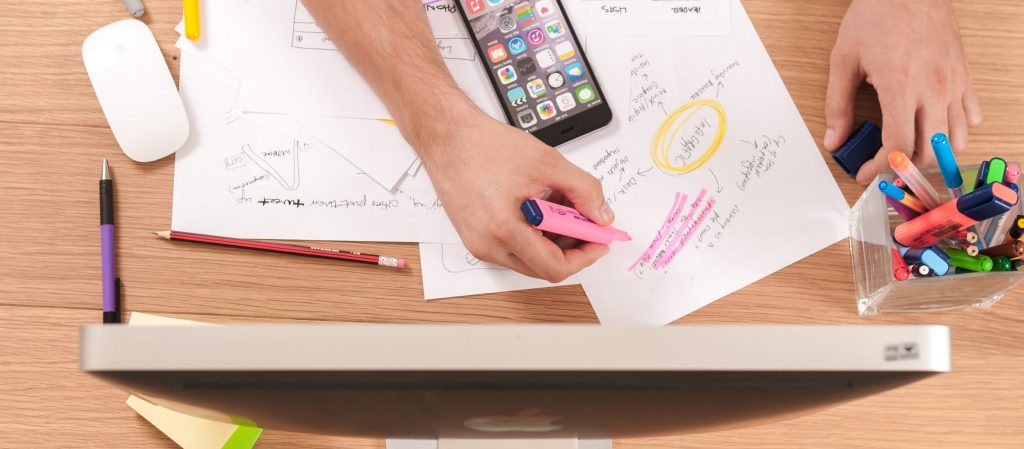 If you're like me, starting out I read so much about doing my keyword research.  That's all I heard. Do. The. Research.
But what does it really mean? How exactly do you do all of this keyword research?
It seems the term is thrown out there, but I know when I started out, I needed a guide to follow.
And that's what I am going to do for you here today.
Keyword Research is the process of finding keywords with low enough competition and high enough volume that ranking for them will increase website traffic.  It is the first step in content writing and will always be relevant.
I have heard people saying keywords themselves and therefore keyword research are not relevant anymore.  They are, but the game has undoubtedly changed with the Google BERT update that came at the end of 2019.
Does Keyword Research Still Work?
In recent times with Google doing semantic searches that less emphasis is put on the literal keywords and more on the intent of the keywords.
To be honest, it's been a long time since stuffing as many keywords in content was a good idea.  This is just another step in the direction to find searches the truly best information.
And that's what the keyword research leads to.  You're looking for good topics to break into.  You are finding keywords where you can outrank the competition and then writing around the topic.
Why do Need Keyword Research?
At its core, Keyword research is a process that helps you direct how you create your content.
Research done correctly can help you with all of these:
Find popular keywords to help you see what content your visitors are looking for.
Find popular keywords with low competition.  These are long tail keywords and are a key if you have a newer site.
Find out what content of your competitors is ranking for good traffic and what keywords they rank for.
Keyword research helps you identify keywords and topics that have less competition.  Less competition means you rank higher and get a larger portion of the search engine traffic.
Seems like a great idea and it's time instead of money you need to invest (unless you pay someone to do the work of course).
How To Do Keyword Research?
So I'll show you here today how I do my keyword research.
1.  Pick Your Topic
Pick your general topic that you are working on.  It is usually your overall topic of the site such as bowling or a special diet.
2.  Fire Up Your Favorite Keyword Research Tool
This is where the magic happens.  How easy it is to find the keywords you are looking for depends on the tool you are using.
For this I'll fire up a copy of SEMrush.  SEMrush is an amazing keyword research tool and you can actually do real keyword research using a free SEMrush account.
As an example I'll plug in "keto diet" as a starting keyword figuring a site could be on keto diets which is very popular right now.

You can see the Com. column which shows the competition level between 0 and 1.    I would go much farther at this point adding in more keywords to keep looking for something with a little less competition than these ones but you get the idea.
If you are working on a newer site, you are going to want to look for long tail keywords.  These have even less competition but with less volume as well.  Until you site has authority, you have to pick the low-hanging fruit.
For that, I'll fire up my copy of Long Tail Pro. If you want to try this, you can get a 7-day trial of Long Tail Pro for $1 which is pretty amazing.
Putting in the same keto diet and then hitting the +20 button on a few terms to turn them back in as additional keywords, I was able to quickly come up with 5-6 sure-fire winners inside of 3 minutes.

Terms like cheap keto meals and keto diet food list printable are all very doable for a newer site to rank on page 1 with a really well written piece of content.  Up to about a competitiveness level of 30 you can do without backlinks.
For long tail keywords I would 100% recommend Long Tail Pro.  Even for those few days you get a ton of use of it and you can make a substantial list of keywords and export them to use later.
3.  Write Your Killer Content
Now that you have a list of keywords, the next thing to do is write the actual content.
Pick a strong title to grab some attention, and then start to write.  Make it relatable but informational.  The key is, you want to make your content helpful.
Let's say you were doing the "cheap keto meals" as your keyword to write with.  The first step is to come up with topic around that and title it.
Perhaps something like "Cheap Keto Meals You Can Make At Home For Under $20" would be a good start.
Next pick a few topic points, much like I have done in this very article.  Perhaps it would be 4 different meal recipes for under $20 for the main topics.
Then go back and fill in the content under each.  Now you have very strong content that provides what it says.
4.  Rinse and Repeat
Rinse and repeat.  Do enough content so that you become an authority.  This may take 75-100 articles or more, it truly depends on the topic.
What you are building is a very informative site that will stand the test of time and only get stronger within Google.  In fact, once you are established
Conclusion
Enjoy your well-researched website with your amazingly informative content.
Done right, once you get the site starting to roll a bit you can even dial it back here and there and it'll still keep gaining.  Push hard with more articles and it'll speed up the amount of website traffic you get.
I've even heard of people that built a site with 100 articles and got it up to say $2000 a month in revenue, and then getting tied up with things and coming back in 6 months and it's making $2500-3000 just because the content was so well done it naturally get stronger and gains authority.
And since you're building what really is the recommended way through Google, this really will stand the test of time and new Google updates.  No more holding your breath on every major search engine update.  It's building a very stable asset and creates money.
Doesn't get much better than this.